How patient preferences are changing the design of drug delivery devices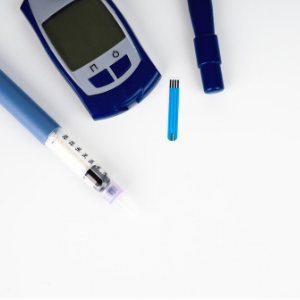 Four out of the world's five best-selling drugs are delivered by injection, with the market for injectable drug delivery devices in the tens of billions of dollars — and rising. This is due to a sharp increase in chronic diseases, the emergence of biologic medications, technological advancements and demand for self-injection devices among consumers whose experiences are shaping the next generation of drug delivery device design.1
The following insights detail which preferences are driving the evolution of drug delivery device design.
Adding ease to applications
From using implants for contraception, to getting insulin injections at the dinner table, to using a wearable device to administer chemotherapy in the comfort of home, applications for drug delivery are largely being driven by patient preferences. Not only do these growing number of applications improve the patient experience, they also empower patients to play a more active role in managing their medications.2 
Key takeaway:
Drug delivery devices are increasingly designed to make compliance easier for patients, including new applications to help patients manage their medications on their own terms. 
Offering more flexibility in autoinjectors
Produced by the millions, pens and autoinjectors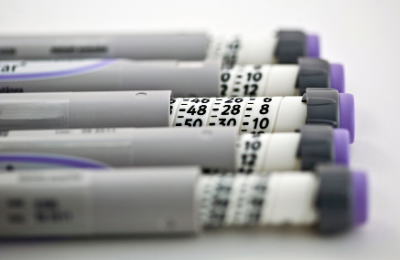 continue to evolve due to a variety of factors, including the emergence of new biologics that require strict specifications for packaging and delivery. At the same time, patients are seeking more options to self-administer medications on a less-frequent basis, which is driving a wider variety of treatment options and releasing formulators from having to conform to <1mL dosage requirements.2
Key takeaway:
Even in the well-defined pen and autoinjector market, we are seeing greater demand for ready-to-use drug delivery solutions that work with the latest biologic medications.
Controlling where and when drugs are administered
Even though prefilled syringe systems are still a primary packaging option, there is increasing demand for cartridge-based systems as dosage volumes increase and more patients administer their own medications. Using a prefilled, cartridge-based system empowers patients to take greater control by managing more of their care at a time and place that works for them, such as at home instead of a hospital.2
Key takeaway:
Patients are looking for flexibility when it comes to larger-sized doses, making packaging of prefilled cartridges an increasingly popular option for drugs that require doses up to 10mL.  
Using technology to improve compliance
Intelligent, wearable delivery systems offer another advantage for patients looking for more freedom and flexibility in their drug regimen. These devices use a smartphone connection to track and report injections to healthcare providers, sending helpful reminders to patients and alerts to their doctors when doses are missed. Wearable devices also offer other advantages over traditional autoinjectors, including greater flexibility to modify dosing and delivery times, as well as the ability to monitor patient adherence.1
Key takeaway:
Packaging for drug delivery devices is becoming more user-centric, using technology to help patients minimize risk, improve compliance and support better health outcomes.  
Taking a holistic approach to drug delivery design
As patients become more involved in managing their treatment plans and administering their medications, manufacturers are responding by applying human-centered design principles to injectables. Patients are demanding devices that are reliable and easy to use, with instructions that are easy to understand and applications that are as pain-free as possible.1
This more holistic approach helps to ensure the medication, device and patient experience work in harmony to support the drug delivery goals of patients and providers.  
Whether your project requires a single machine or a complex, large-scale integration, you need a partner with deep industry experience to help you increase patient safety while meeting FDA regulations.
Let MGS solve your toughest challenges. We'll deliver a comprehensive solution that optimizes your production while minimizing your risk. Contact us at info@mgsmachine.com or request more information below.
1 Drug Development & Delivery. "Injectable Drug Delivery: Key Trends Define Device Design Now & in the Future." Accessed June 2020. https://drug-dev.com/special-feature-injectable-drug-delivery-key-trends-define-device-design-now-in-the-future/.
2 Victoria Morgan. Med-Tech Innovation News "How drug delivery devices helped improve the patient experience." Euromonitor International, November 21, 2019. Accessed June 2020. https://go.euromonitor.com/.